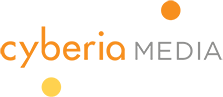 CYBERIA MEDIA offers award-winning creative from concept to finish, on any scale… vibrant content and visuals far beyond the capabilities of most small agencies.
An experienced Tier 1 provider to The Lincoln Motor Company and Tier 2 provider to many Fortune 500 companies, CYBERIA MEDIA delivers full service, superb organization, crystal-clear communications, timely production and unmatchable 
By choosing CYBERIA MEDIA, your technology company can lower costs while vastly increasing the power, scope, uniqueness and communication value of your creative. 
We work with you to effectively bring your audience the exact message you intend.
Many media companies win awards. But CYBERIA MEDIA is also recognized for deep accomplishment in many arenas. Aside from 36 GD-USA American Design Awards, Tellys, Addys, W3s, Marcoms and Apple New and Noteworthy, we also win awards for journalism, films, photography and content for extended audiences in movie theaters, museums, and on TV. Pulitzers and Best Young Director awards. The Museum of Modern Art. The New York Times. CYBERIA MEDIA's creatives are at the top of their field.
What also differentiates this company is intelligence. There are no extra layers of personnel: this company is unique and agile. We offer fresh and immediate solutions to the often complex and unpredictable messaging problems that technology companies face today.
Video / VR360 / Social Media / Video for Marketing and Communications - Product Launches - Events 
Design / Creative / Production / Storyboarding / Writing / Content / Cross-Platform Delivery
APPLE APP STORE NEW AND NOTEWORTHY (2):
Business App; Entertainment App
COMMUNICATION ARTS INTERACTIVE AWARD:
Best Interactive Entertainment of the Year
GD USA AMERICAN DESIGN AWARDS Winner (36):
Branded Content; Promotional Campaign; Video; Event Media; Brand Identity; Logo; Logo Animation; Theme Animation; Print; Poster; Book; Apps 
GD USA AMERICAN WEB DESIGN AWARDS (2):
Event Videos; Short Videos 
MARCOM (2):
Gold Winner, Strategic Communications 
THE COMMUNICATOR AWARDS:
Award of Distinction in Online Video: Branded Content 
W3 AWARDS (2):
Gold Winner in Events and Live Webcasts; Gold Winner in Branded Content; Interactive Website
CASE STUDY
A DECADE OF ENTERTAINING TECH BRANDING
RSA Conference
Every year since 1991, RSA—the founders of Internet security—have invited the entire industry, plus experts, politicians, and influencers, to meet at RSAC, the pre-eminent cyber-security event on the planet. For 11 years, CYBERIA MEDIA has been tasked with helping to dramatize RSAC's ever evolving message. We've created media for every event opener, plus theme animations, branding, kiosks, interviews, on-the-fly documentaries and specialty exhibits. We've designed appearances for President Clinton, Alec Baldwin and John Lithgow. We've met with the nation's security experts and world-famous entrepreneurs, inventors and theoreticians. We've seen RSAC develop from a few thousand attendees in a couple of venues, to about 50,000 in the kickoff venue (the Moscone Center, San Francisco) and uncountable numbers in other arenas and on the Internet.
Each year, the RSAC Event Opener creates an unparalleled opportunity to get in touch with a brilliant, dynamic and ever evolving audience that deals with some of the most critical issues to face our society. We've been asked to construct an enormous variety of interwoven messages—origin stories, theme poems, math explanations, histories, portraits, celebrations, advertising, documentaries, PR—in diverse presentation styles ranging from film to rap opera to TED-style event to comedy show. We've been asked to be Renaissance people and each year, we have delivered what RSAC needs at its worldwide events and in its social media.
For the 25th Anniversary of RSAC we were asked to create an Event Opener that graphically summarized the past 25 years of Internet history. Three screens—180 feet wide and 18 feet high—were used to dramatize how new tech sparks new threats which in turn catalyze unprecedented responses. The resulting film received standing ovations, then was distributed on the Internet and around the world, winning two W3 Gold Awards along the way.
Our relationship with RSAC and its collaborative creatives has built CYBERIA MEDIA into a company ideally capable of creating cutting edge, informed, unique and stimulating productions that deliver the story of media and technology.
CASE STUDY
A TECH / RETAIL STARTUP WITH A COMPLEX PREMISE
Armor Guys
To brand their entrepreneurial new product for Chinese as well as American consumers, Armor Guys asked CYBERIA MEDIA to create an inexpensive campaign dramatizing graphene—"the material for the 21st century." These spots needed to explain the origins of this unfamiliar material and, without revealing proprietary secrets, to highlight key steps of the production process. Armor Guys desired the spots to multi-function as sales pitches, as a fact sheet for customers and as an intro to graphene itself. The resulting spots dramatize the story of graphene: how it was invented, how it is transformed into a revolutionary new fiber, and how Armor Guys has developed a process which transforms this fiber into durable work gloves that perform better than any glove ever previously made.
The Armor Guys campaign needed to suggest the huge potential for graphene products while keeping all of graphene's specific uses—except for these humble work gloves—very quiet. The spots needed to walk the line between Chinese advertising tastes and American ones—a world apart. They needed to function both as advertising and as on-location marketing. They needed to tell a story in popular language, suggesting details rather than citing them. And the spots needed to be done in time for the current season's sales.
The resulting spots won a MarCom Gold award and huge thanks from our client. They were successfully used to boost that season's sales and have been used every season since.
CASE STUDY


CATCHING THE WAVE AT FORD
The Lincoln Motor Company and Ford Direct
Eighteen months ago, doing a small job for The Lincoln Motor Company, CYBERIA MEDIA was listening to the client's vision and suddenly the conversation caught fire. Ford was beginning to think about how to transform its classic sales structure into one which might be more aligned with today's best practices.
Our client—an executive central to this process—sponsored us for Tier One status at Ford. Through his network, we were recommended to create media that would help spark the transformation he believed would be most useful to Ford.
Cut to today. As a new Tier One provider to Ford, CYBERIA MEDIA produces branded internal marketing and communications of all kinds, focusing on redefining the company's traditional identity into one that honors tradition but actively moves the messaging forward. We help to create a medium for alignment between how cars are sold today and how they will be sold in future.
In a launch spot for Ford Direct's new MAESTRO app, for example, we were asked to push the sales force to try Ford Direct's interactive setup, along with its new technology. Ford Direct is now building a centralized data integration service that instantaneously incorporates dealership input into the company's marketing programs, converting consumer interest into profitability. CYBERIA MEDIA was asked to use clear, simple visuals in the MAESTRO piece, to economically convey the attractiveness of this approach to sometimes resistant dealers.
The Lincoln Motor Company asked CYBERIA MEDIA to create a documentary film driving home the point that change in sales needs to happen in all industries, including Ford. Our documentary dramatizes the urgency of the desired change.
We are proud of our relationship with The Lincoln Motor Company and Ford Direct. It wouldn't have happened if CYBERIA MEDIA hadn't been at the right place at the right time, willing to catch the wave.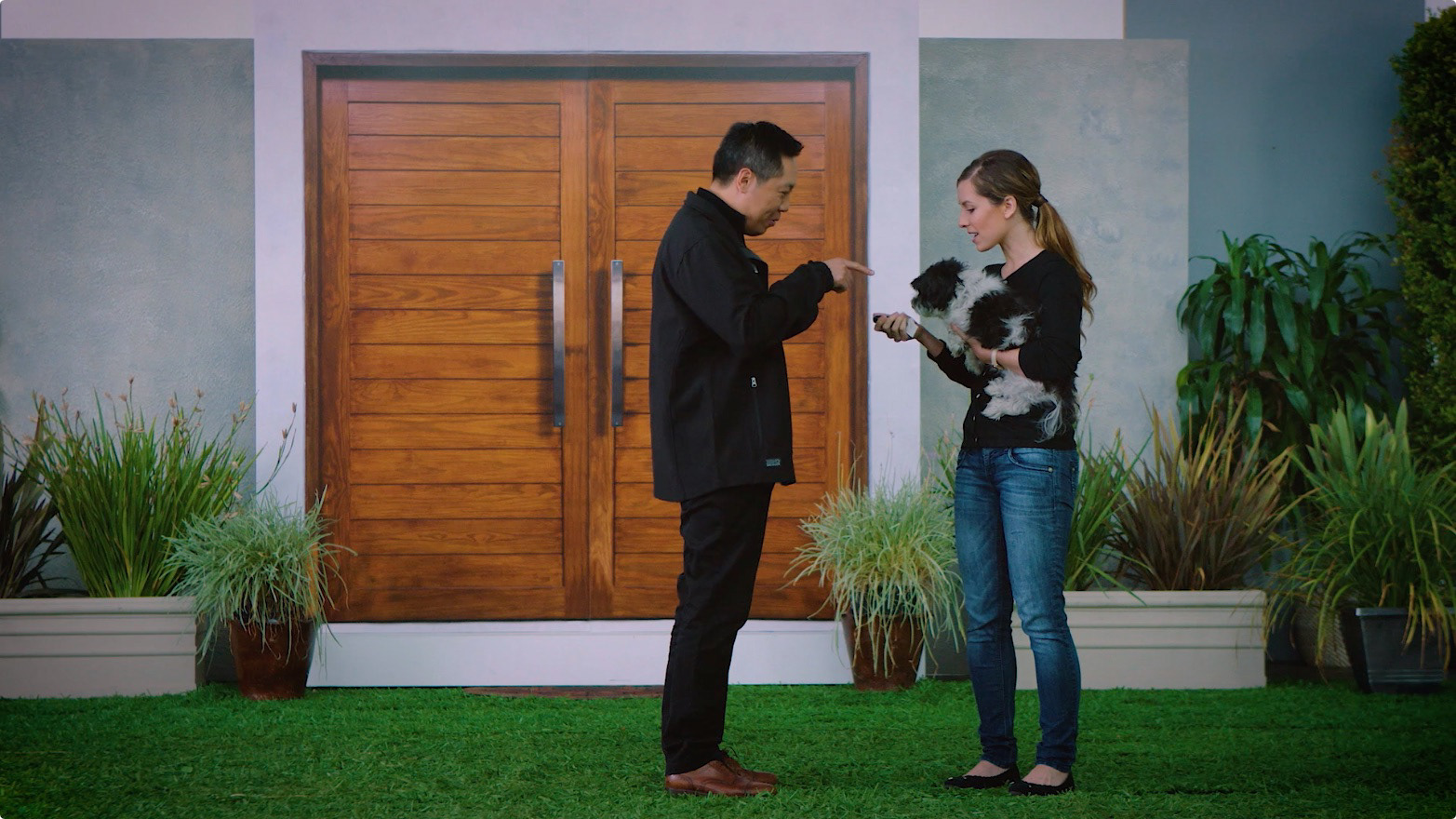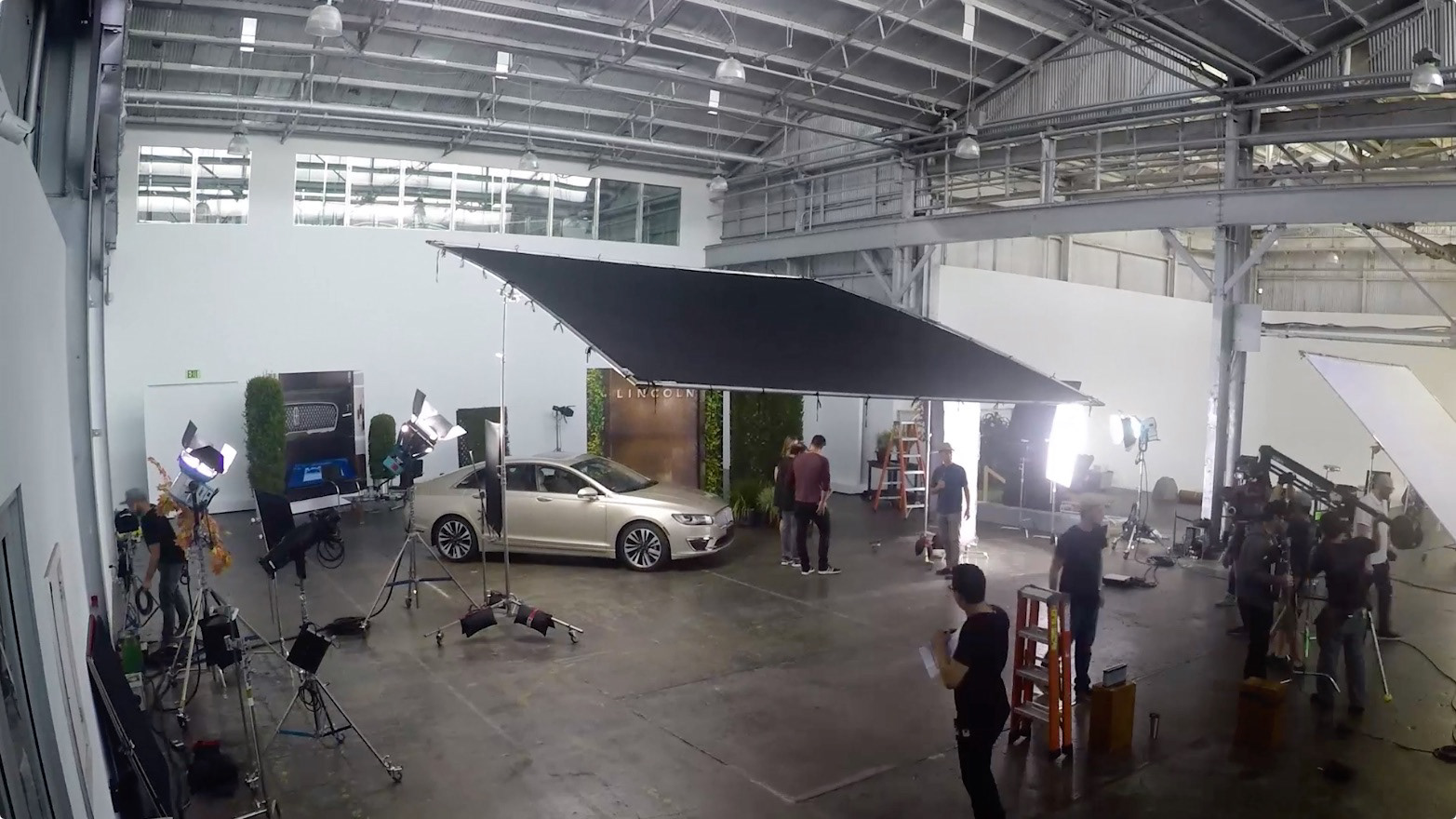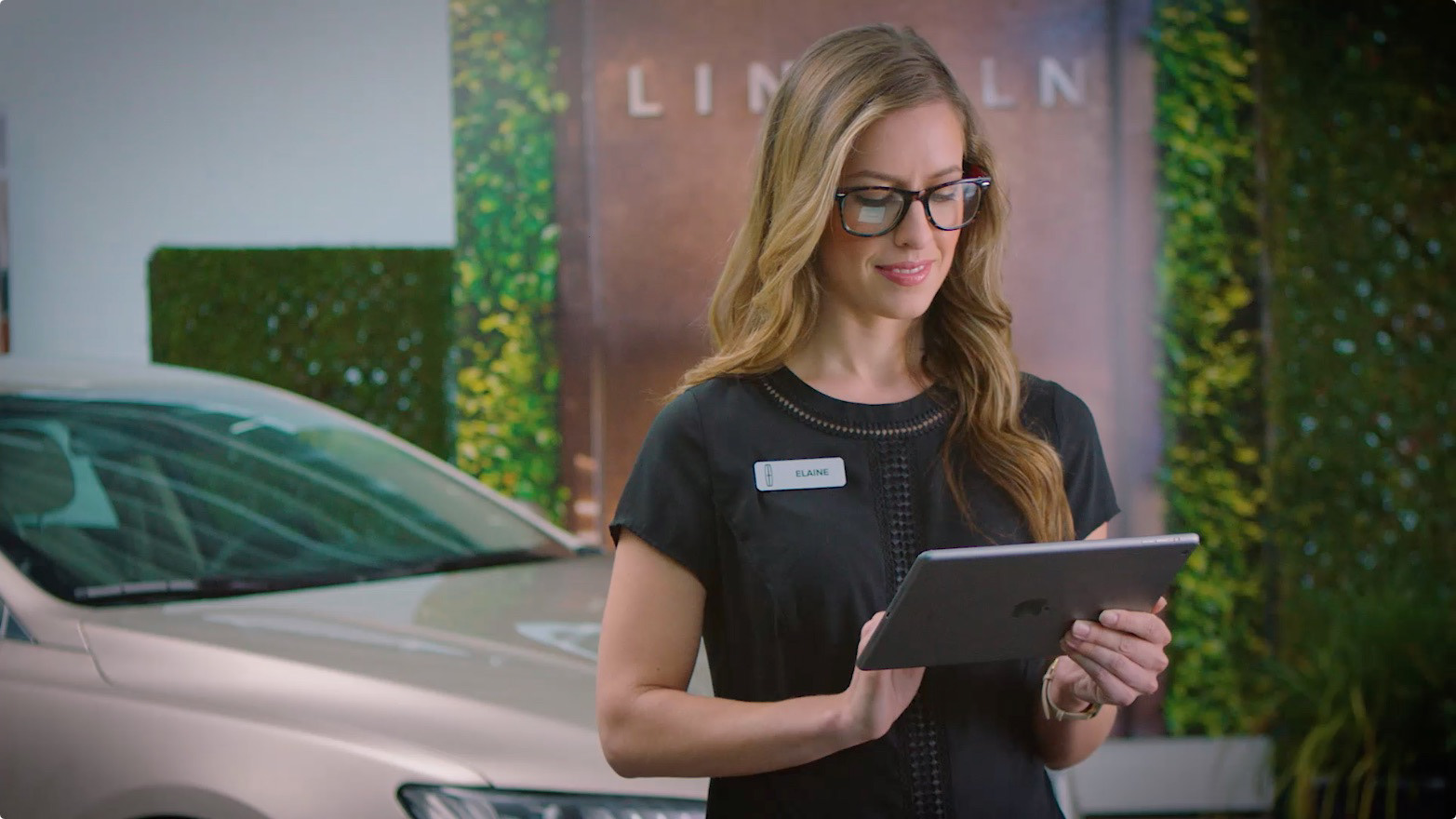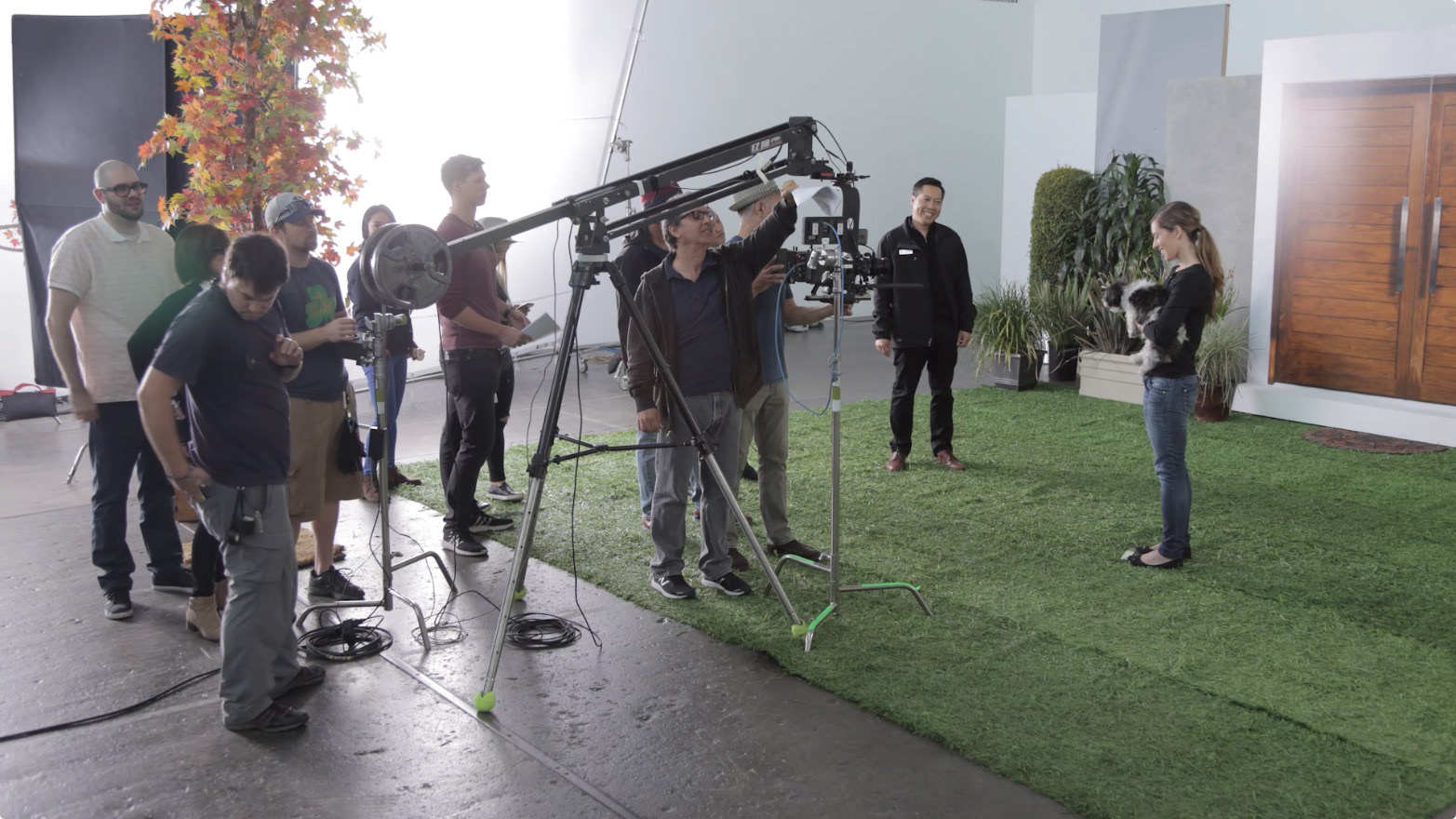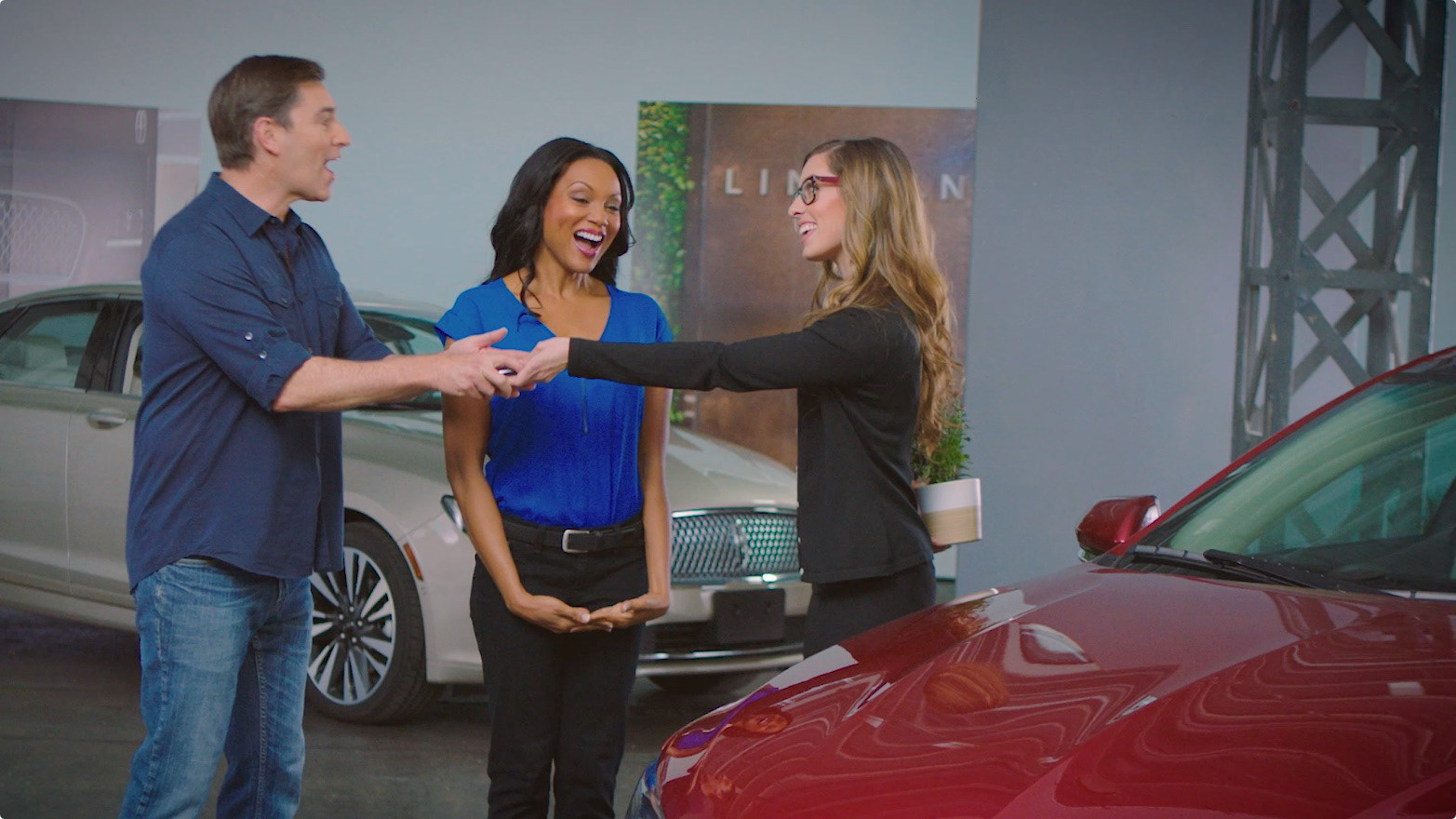 EQUINIX GSKO OPEN - MOTION COMIC
CLIENT:
EQUINIX
OCCASION:
EQUINIX GSKO OPEN
FORMAT:
48:9 Ratio Video Screen
LENGTH:
1:57
For an annual meeting of Equinix Global, we were asked to create an entertaining and visual Keynote Open. Our mission was to underscore Equinix's competitive approach to the global marketplace while featuring top management as key arbiters of change.
CLIENT:
MICROSOFT
OCCASION:
WORLDWIDE PARTNER CONFERENCE OPEN
LENGTH:
1:36
For their Worldwide Partner Conference, Microsoft asked us to bring photos and stock video to life in a moving story about the power of partnership and collaboration.
LINCOLN CONTINENTAL 90SEC PROMO
CLIENT:
THE LINCOLN MOTOR COMPANY
OCCASION:
PRODUCT LAUNCH
LENGTH:
1:25
The Lincoln Motor Company asked us to create a promotional piece, narrated by Edsel Ford III, on the eve of Lincoln's re-introduction of its iconic Lincoln Continental.
XCVI: MEET OUR FAMILY (LONGFORM)
CLIENT:
XCVI
OCCASION:
ONGOING (BRANDING)
LENGTH:
2:05
Eight brief portraits and one long-form spot (in Spanish and English) spotlight the family that XCVI has created via its working, transforming itself from a fashion startup into a leader among brands. We were asked to celebrate XCVI and Los Angeles, the vibrant city that is its home.
CLIENT:
RSA/DELL/EMC
OCCASION:
RSA CONFERENCE 2018
LENGTH:
0:50
For RSAC 2018, Dell/EMC gave us the mission of firmly communicating their corporate diversity and inclusion code to the entire Infosec community.
FORDDIRECT LINCOLN DEALER WEBSITE PROMO 2018
CLIENT:
FORDDIRECT
OCCASION:
EXECUTIVE PRESENTATION / PRODUCT LAUNCH
LENGTH:
1:22
To open an Executive Presentation, we were tasked with creating this video to help launch a unified Lincoln Store website design. The challenge was to transform existing assets into an inspiring on-topic message before the website had been fully designed.
EQUINIX FORTRESS-GLOBE LOGO ANIMATION
CLIENT:
EQUINIX
OCCASION:
ONGOING (BRANDING)
LENGTH:
0:36
Equinix tasked Cyberia with designing a versatile animated logo to convey the breadth of its global reach, B2B and in house.
RSAC CYBERSAFETY COMPILATION PROMO
CLIENT:
RSA
OCCASION:
ONGOING (MISSION)
LENGTH:
1:19
Our company has been deeply involved with RSAC's global mission to promote cyber safety awareness to children, parents and educators. This is one of eight videos in the series.